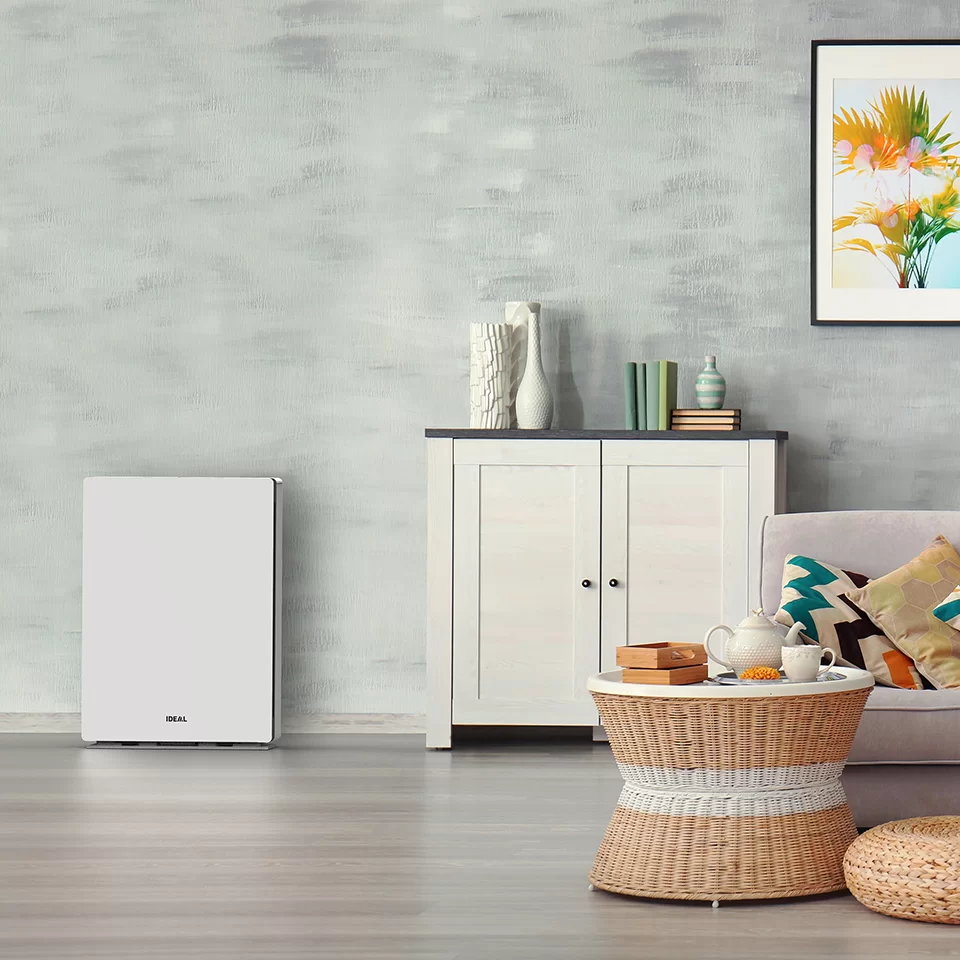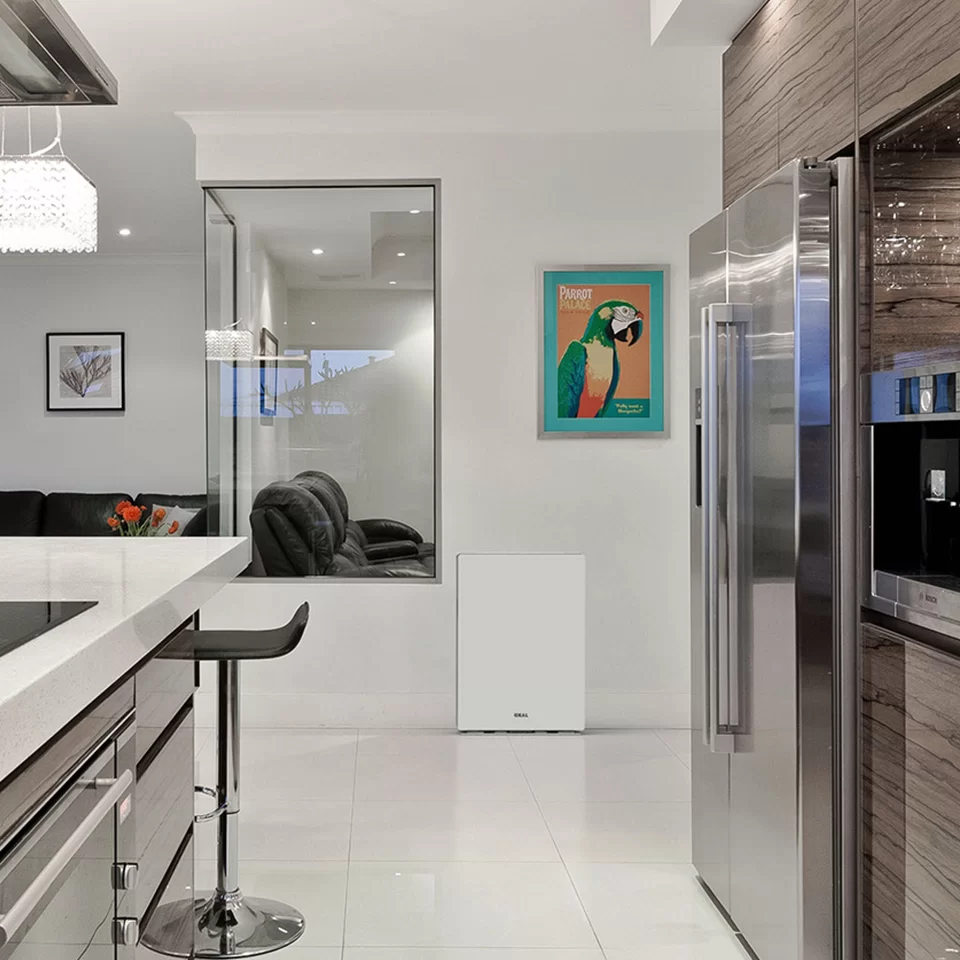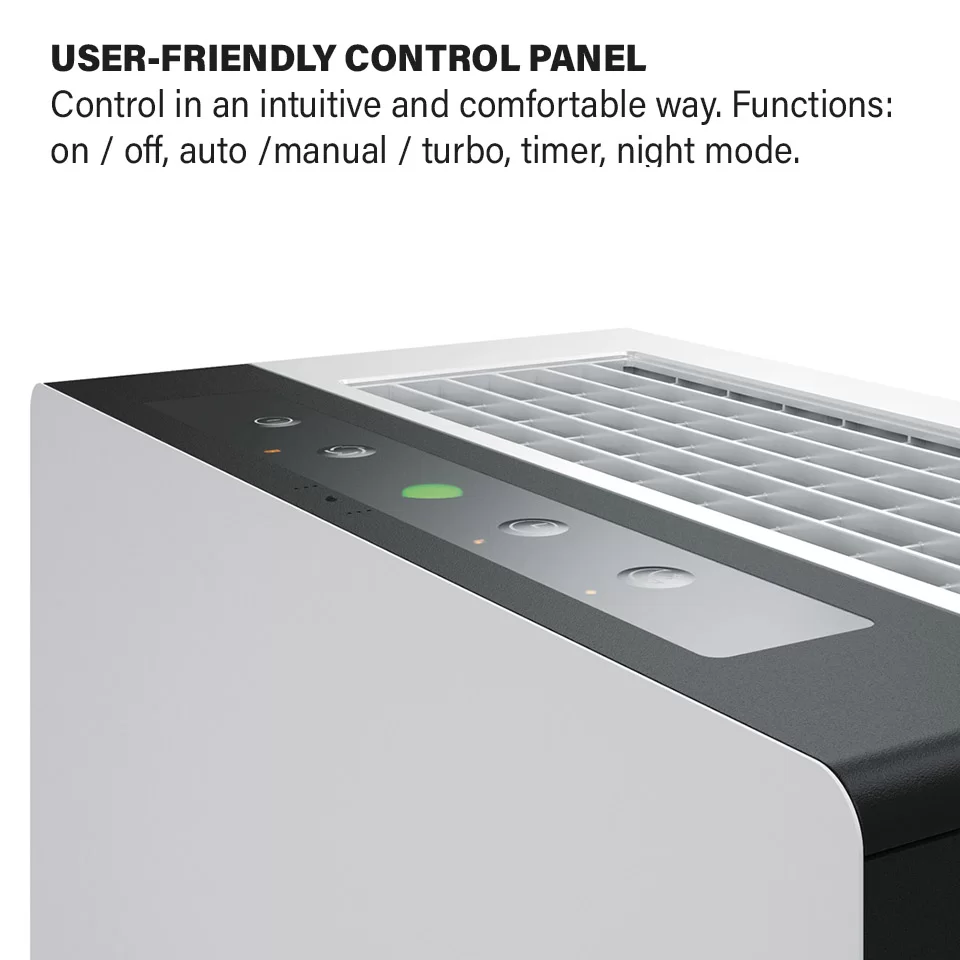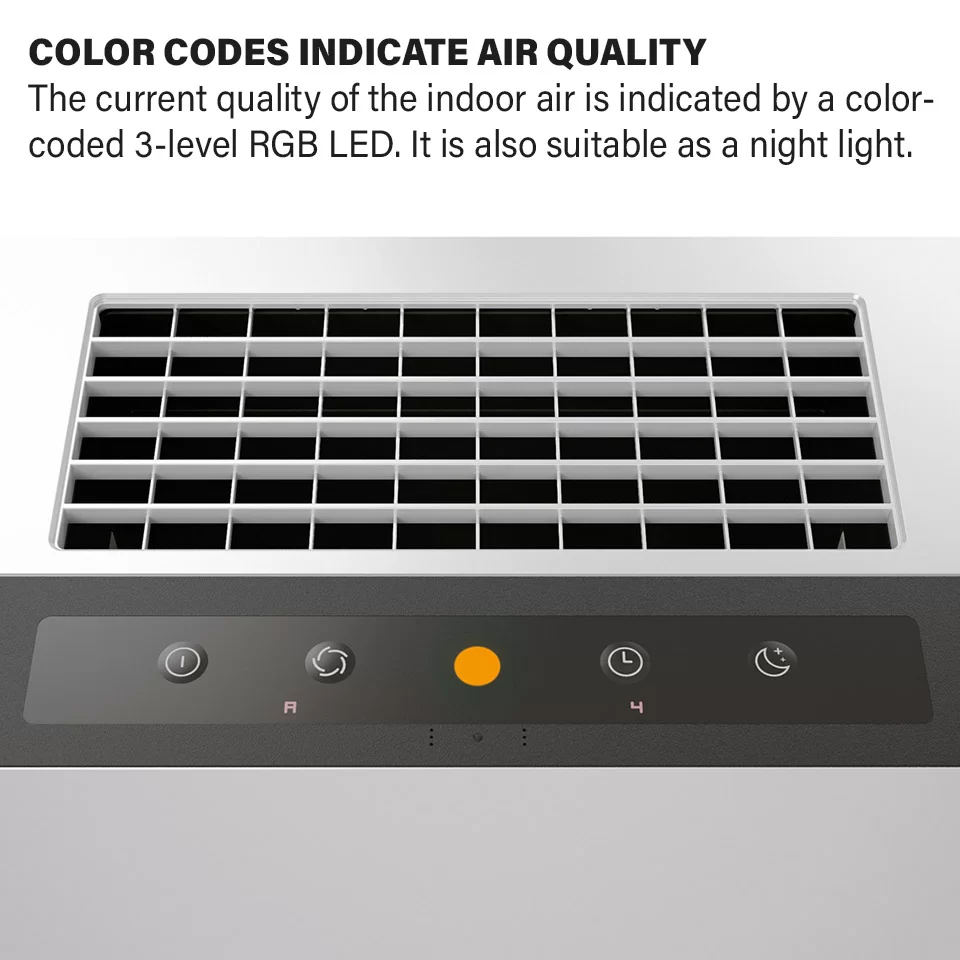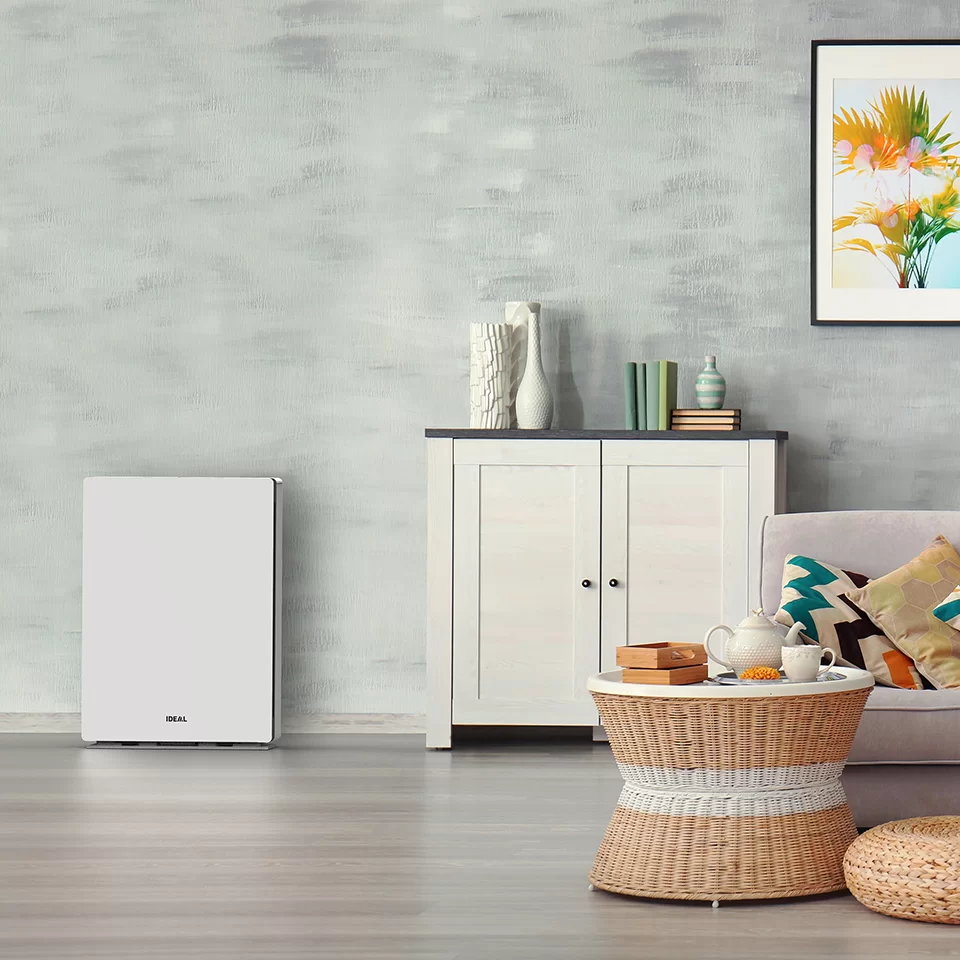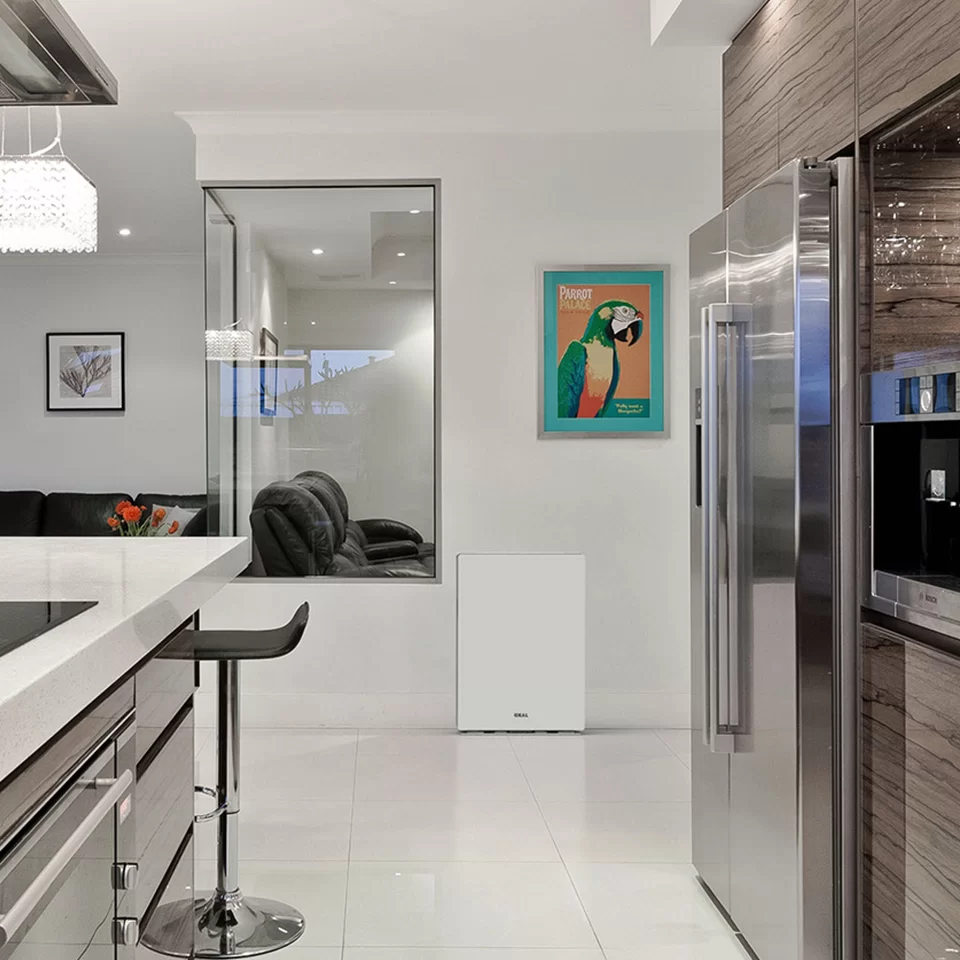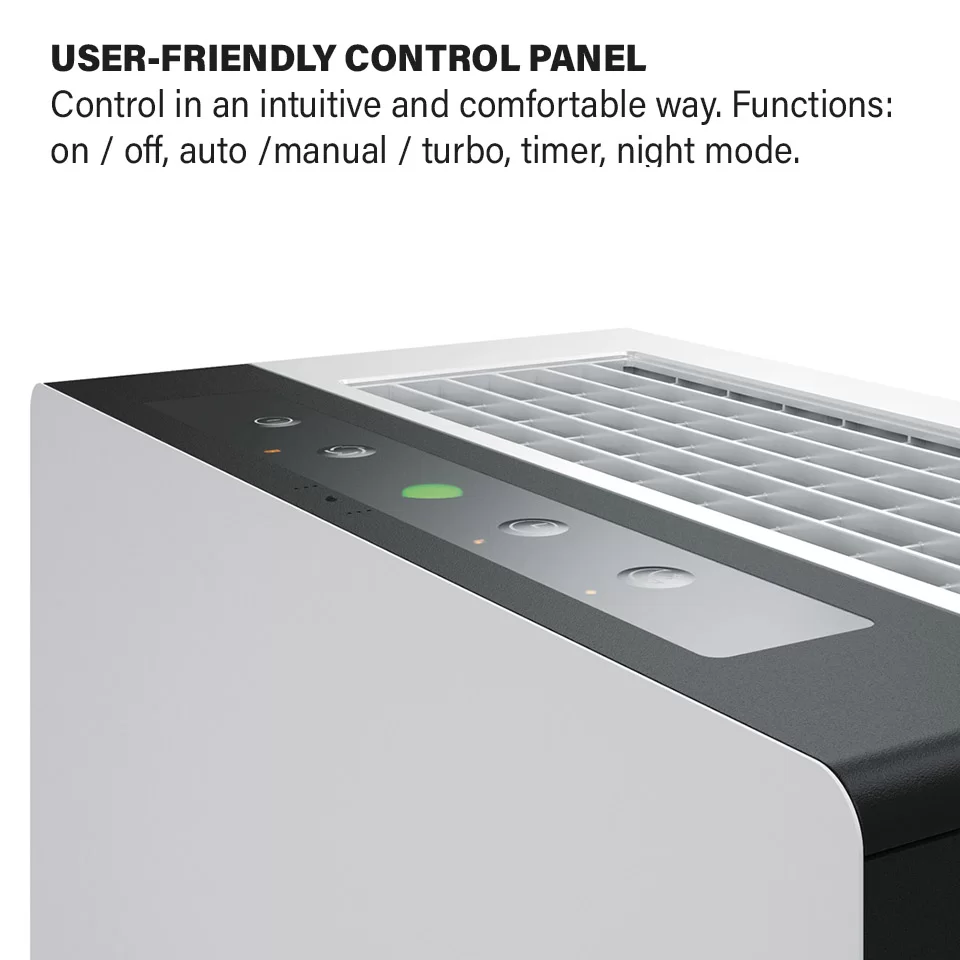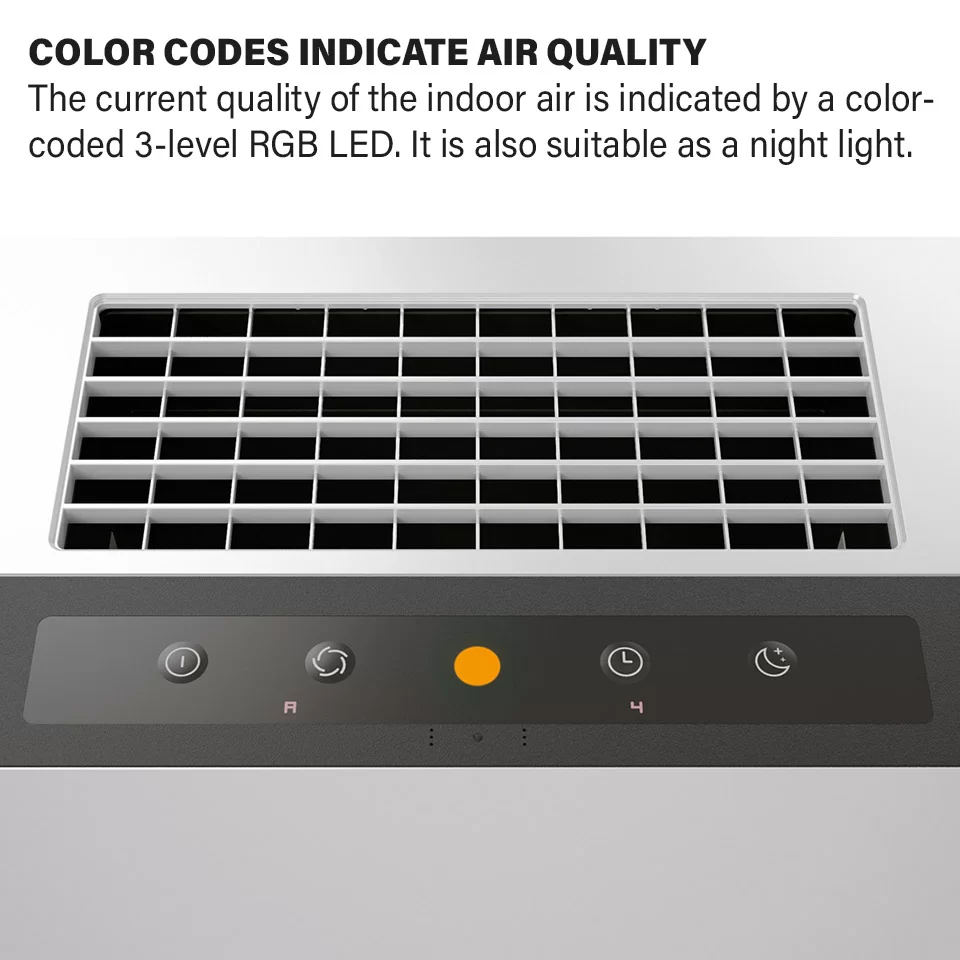 AP60 PRO
Features
– air flow: 391 CFM
– coverage area: 600 sq.ft.*
Product Details
– Dimensions (D x W x H): 18.4″ x 10.8″ x 26.3″
– Noise levels (db): 16.5 / 26.5 / 33.6 / 42.9 / 55.6 dB
*Based on an 8.2' ceiling, and 4 air exchanges per hour
• The AP60 PRO is equipped with a 360° multi-layer filter. Filters fine dusts (PM10, PM2.5, PM0.3, PM0.1), pollen, and odors from the indoor air. User-friendly control panel provides function modes such as auto / manual / turbo. In auto mode, AP60 PRO continually monitors the air quality with intelligent sensor technology (sensors for fine dust and odors) and automatically controls the power. In turbo mode, AP60 PRO reduces inanimate organic indoor contaminants quickly. In addition to the automatic and turbo adjustment, the fan speed can be manually adjusted at 3 levels with a separate super-quiet night mode. Timer function can be preset to a run time of 1, 2, 4, or 8 hours. Child-proof lock function. The current operational state is displayed. AP60 PRO automatically informs when to change the 360° filter by showing a red "F" on top of the device. On average, the 360° filter has to be changed after 12 months, depending on the intensity of the usage. Enable further control and customization of your device with the IDEAL Air PRO app1, available at Google Play & Apple App Store. UL approved. Meets California ozone emissions limit. CARB certified.
• 1PRO models require a constant 2.4 GHz WiFi connection in order to use app.
• 1-year limited warranty, excluding wearables
• We do our best to get your products to you as quickly as possible
• The items ship directly from our warehouse and generally arrive within 5 to 10 business days
• In the event that any or all of your items require extra processing time, you will be notified via the contact information provided
• Shipping weight: 40 lbs.
• The shipping method will be UPS or FedEx
Frequently Bought Together…
AP60 PRO
AP60 PRO