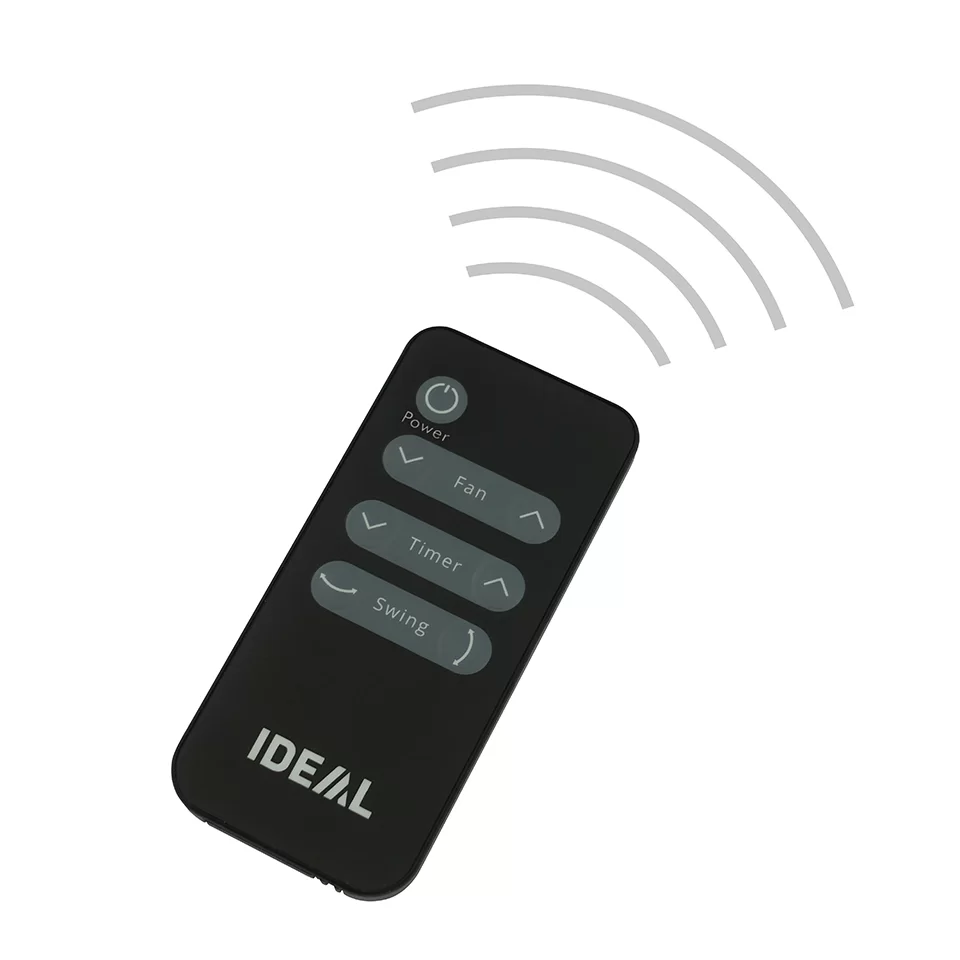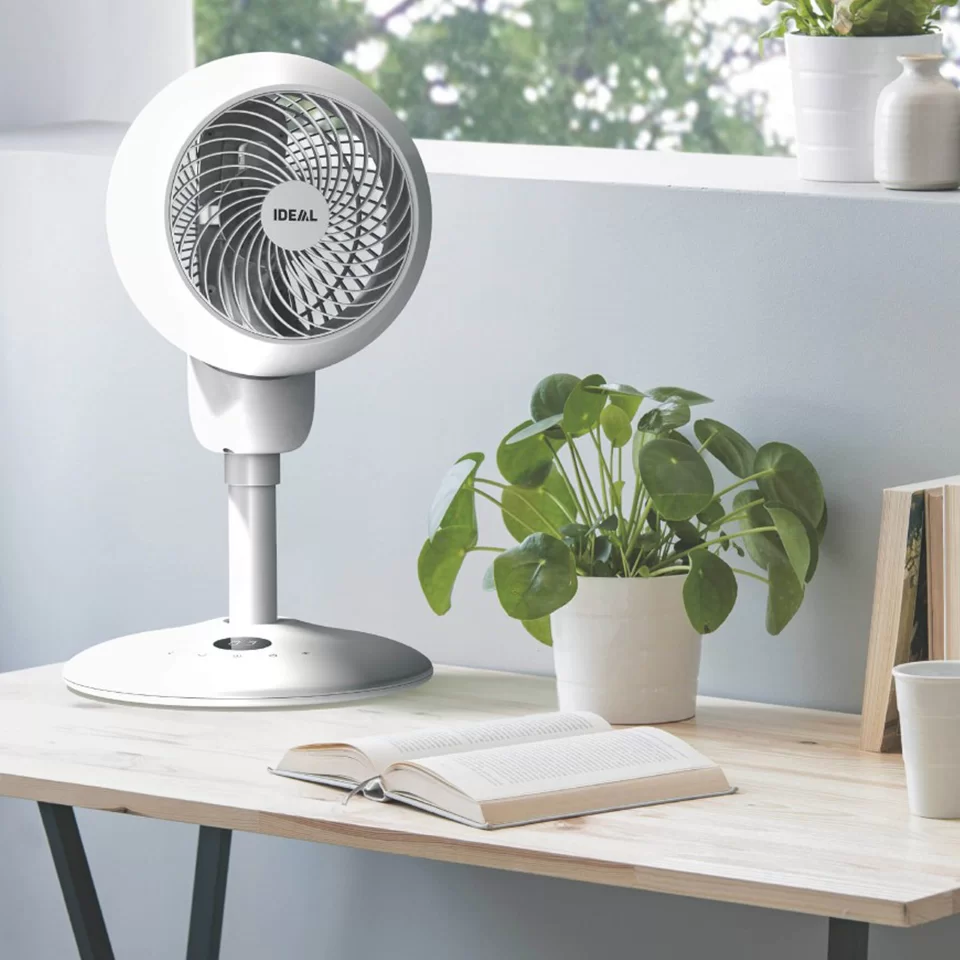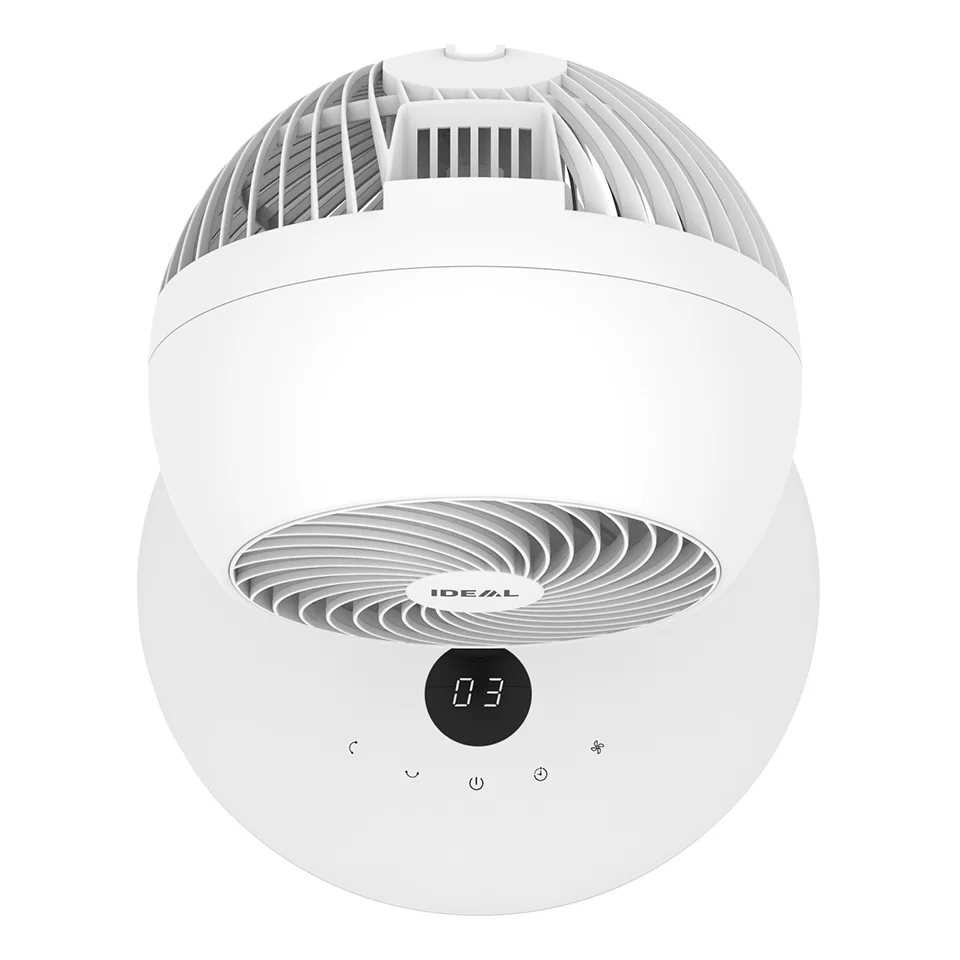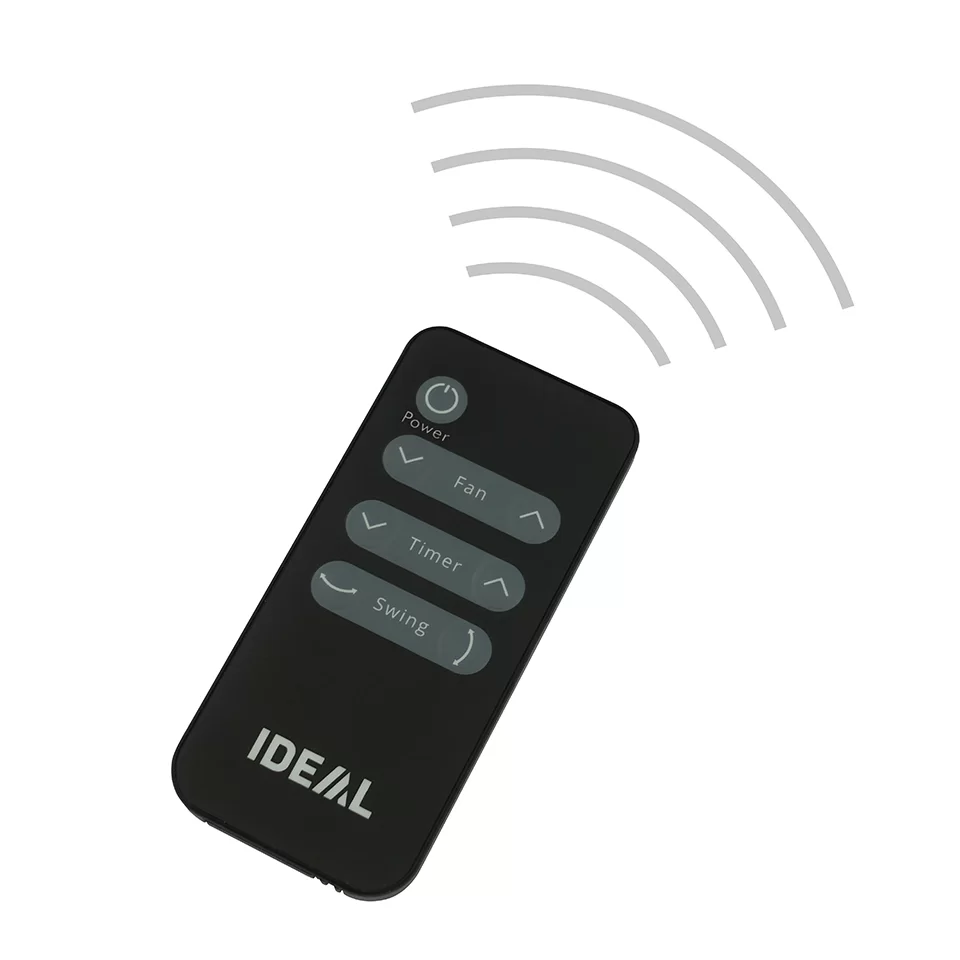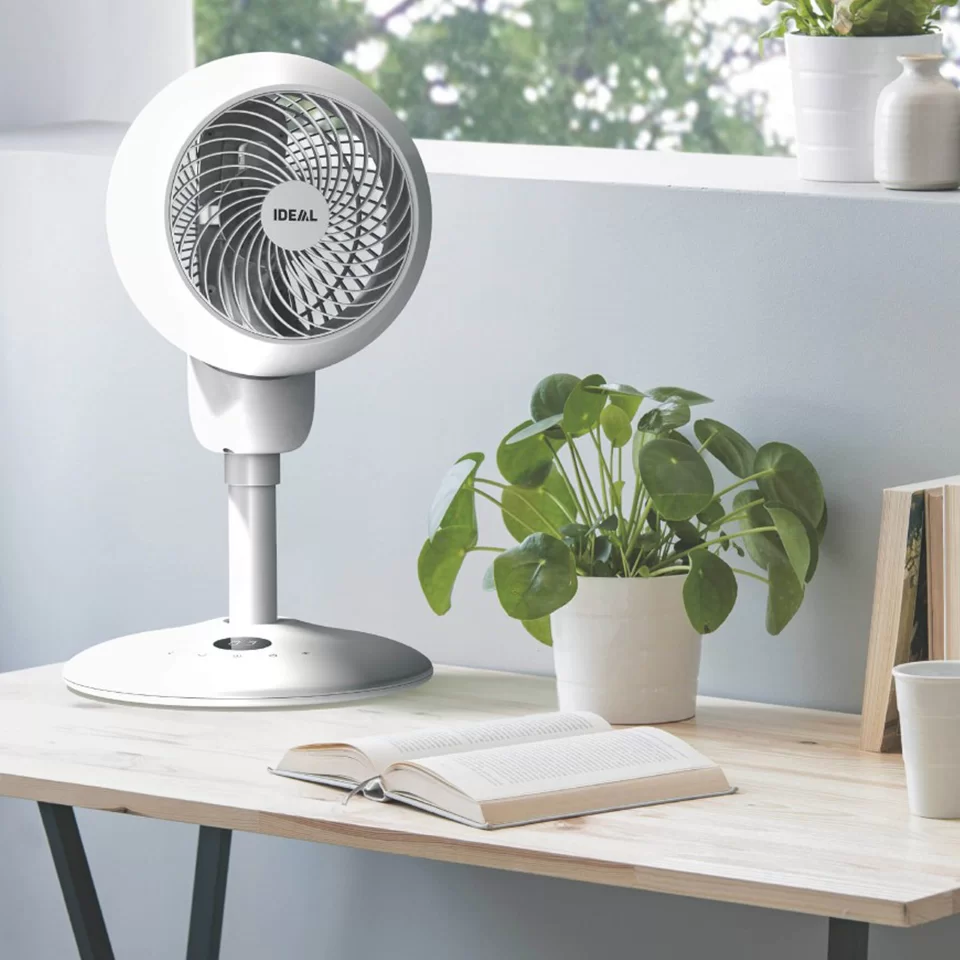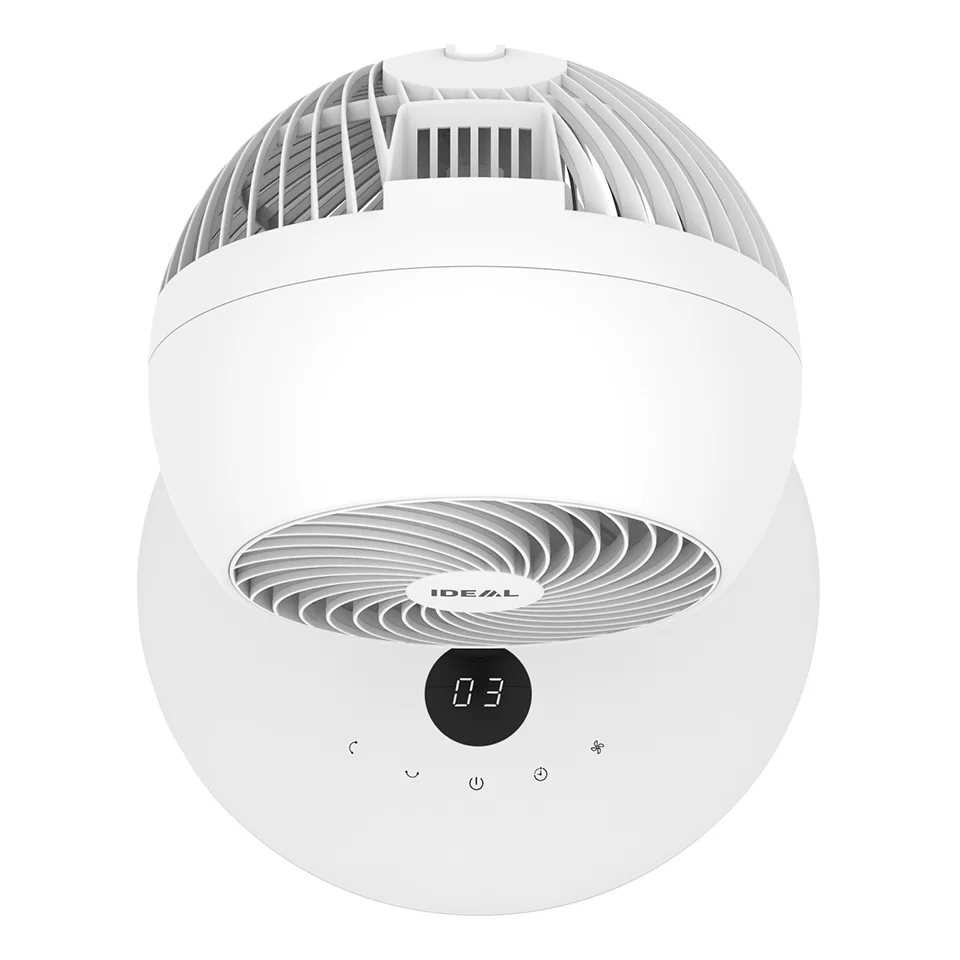 FAN1
Features
– Fan Levels: 4
– Horizontal oscillation: 90° (left/right)
– Vertical oscillation: 60° (up/down)
– Easily converts from a Tabletop fan to Pedestal Fan
Product Details
– Power supply 100-240 V, 50/60 Hz
– Weight: 6.1 lbs
– Dimensions (D x W x H): 12.2″ x 12.2″ x 20.9″/35.6″*
– Noise levels (db): 30 – 55 dB
*Height without / with height extension bar
The powerful and energy-efficient fan utilizes aerodynamic principles and creates a strong yet gentle airflow to perfectly circulate the air in an entire room. Can be set to two different heights: The handy extension rod allows the fan to be converted from a desk fan to a pedestal fan in seconds. The aerodynamic design creates a powerful, consistent and yet gentle airflow that is evenly distributed in the room, even across greater distances (up to 26.2'). Three low-vibration fan blades. CFM of 329. Vertical and horizontal axis for flexible airflow orientation: Both horizontal 90-degree oscillation and vertical 60-degree oscillation are possible. Simple operation with touch buttons or via remote control (on/off/vertical or horizontal oscillation/level 1, 2, 3, 4). To ensure safe operation, the fan blades are protected by meshed protective screens. Quiet operation: The particularly quiet fan motor enables unobtrusive operation in the background. The fan can be stopped or started with a delay of up to nine hours thanks to the timer function. Year-round flexibility: Used as a traditional fan in summer, and during winter months it can be used as a way to evenly distribute warm air in the room for a perfectly comfortable atmosphere.
• 90 day limited warranty, excluding wearables
• We do our best to get your products to you as quickly as possible
• The items ship directly from our warehouse and generally arrive within 5 to 10 business days
• In the event that any or all of your items require extra processing time, you will be notified via the contact information provided
• Shipping weight: 8 lbs.
• The shipping method will be UPS or FedEx
• Can be placed on a table or on the floor
• Two different mounting heights available
• Three low-vibration fan blades
• Horizontal and vertical oscillation
• Touch-based control
• Four speed levels
• Timer function
• Practical remote control
• Pleasantly quiet operation
• Low energy consumption