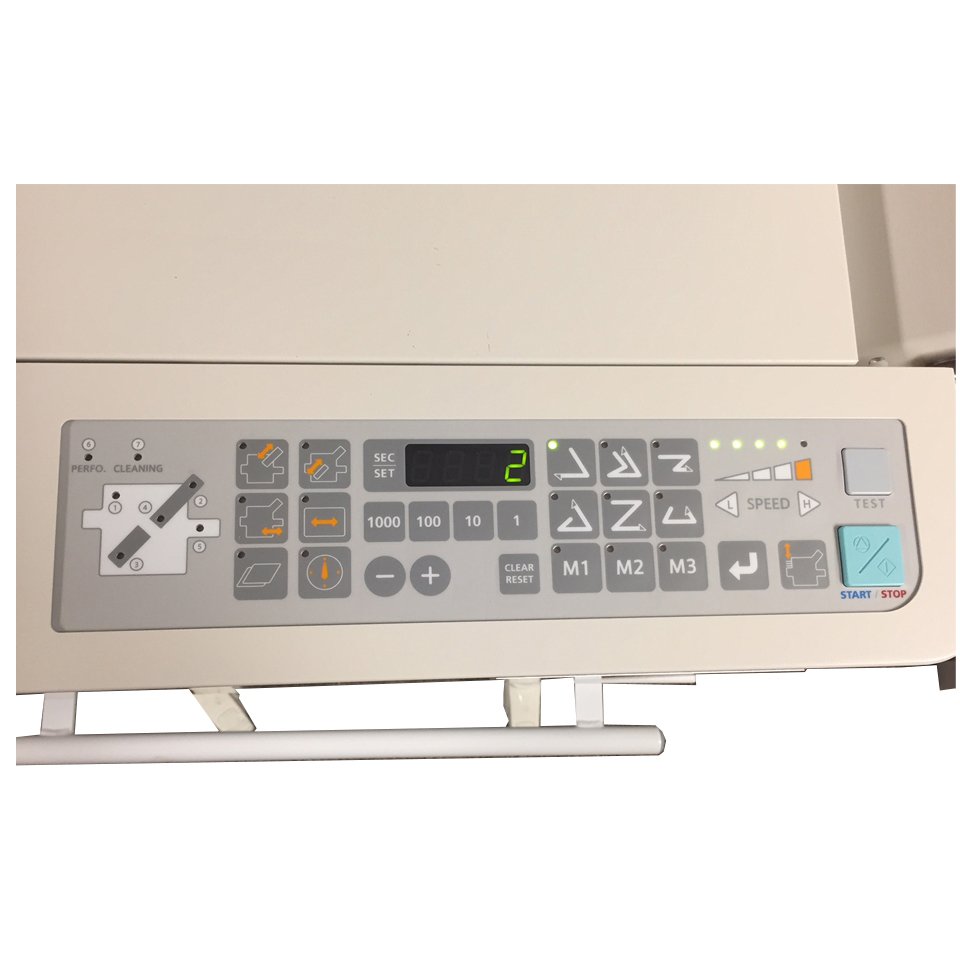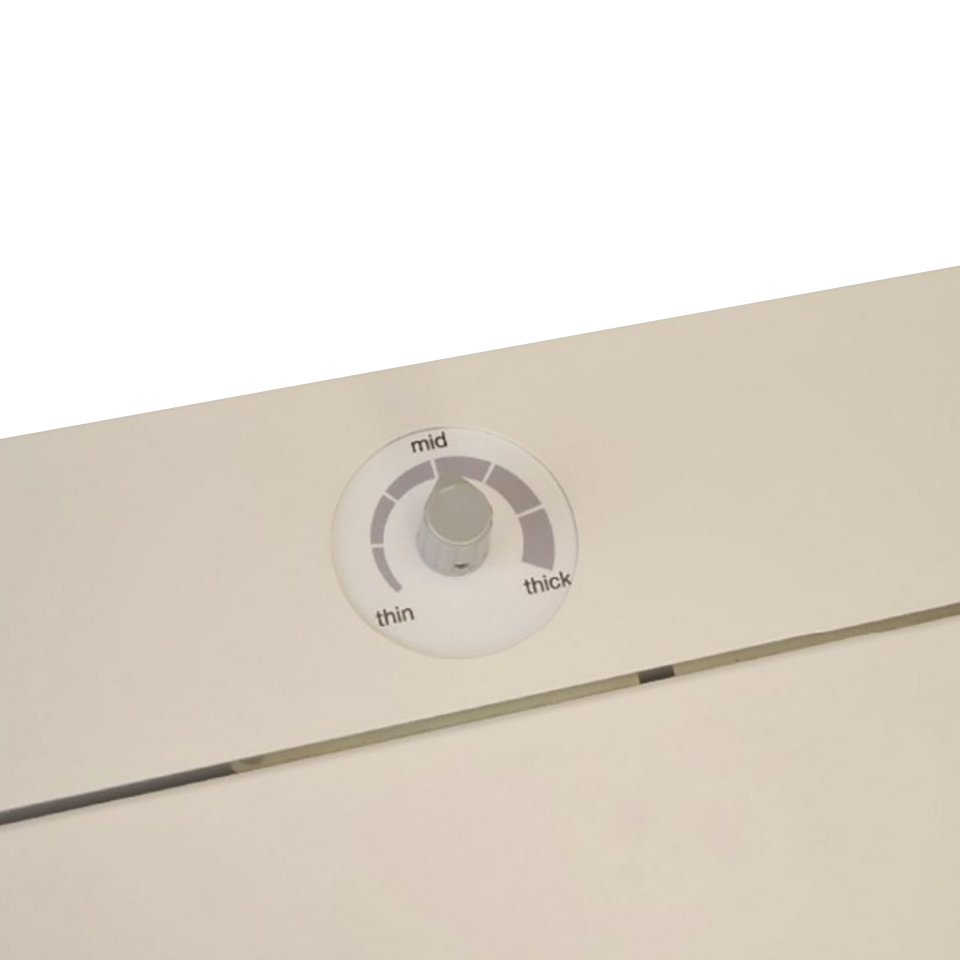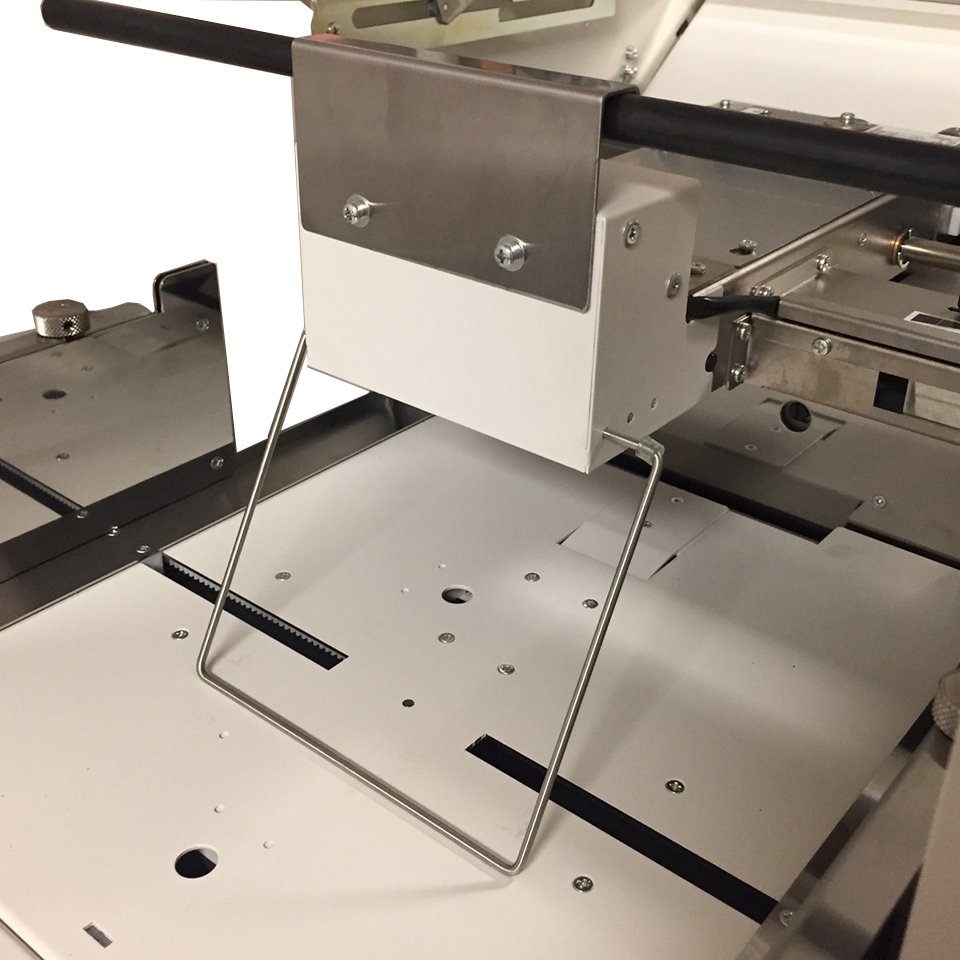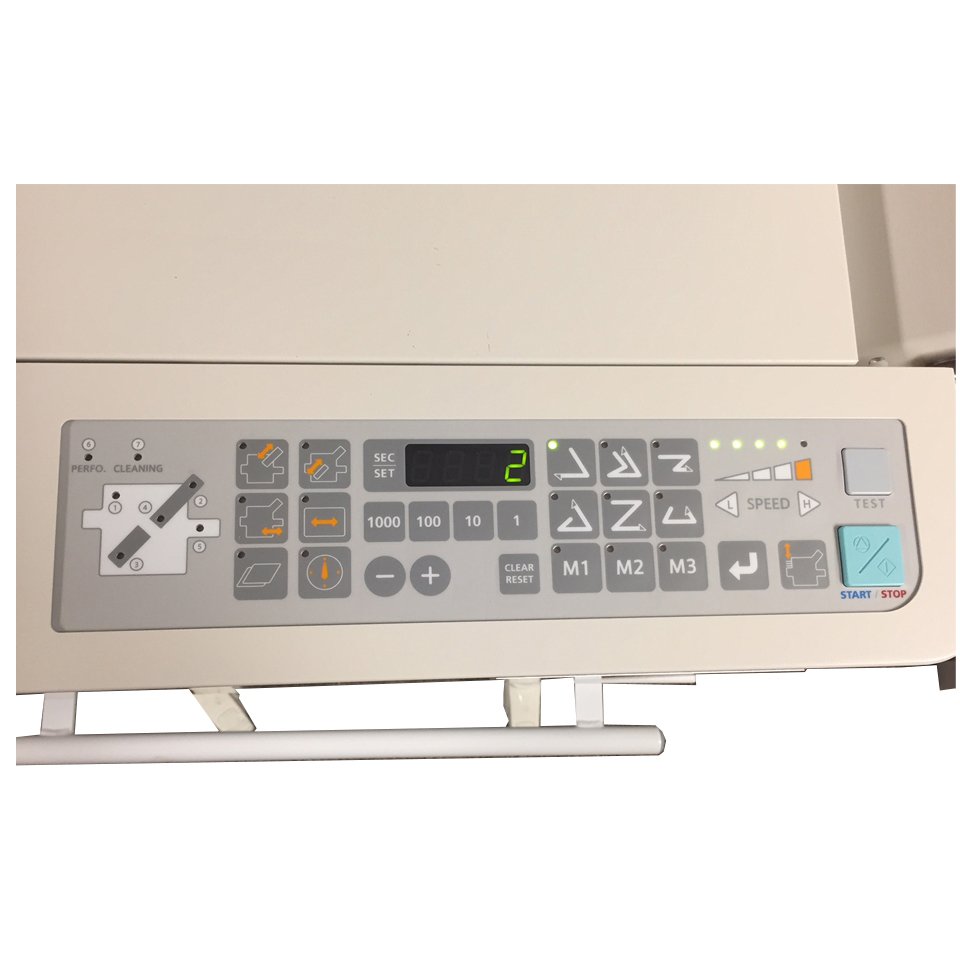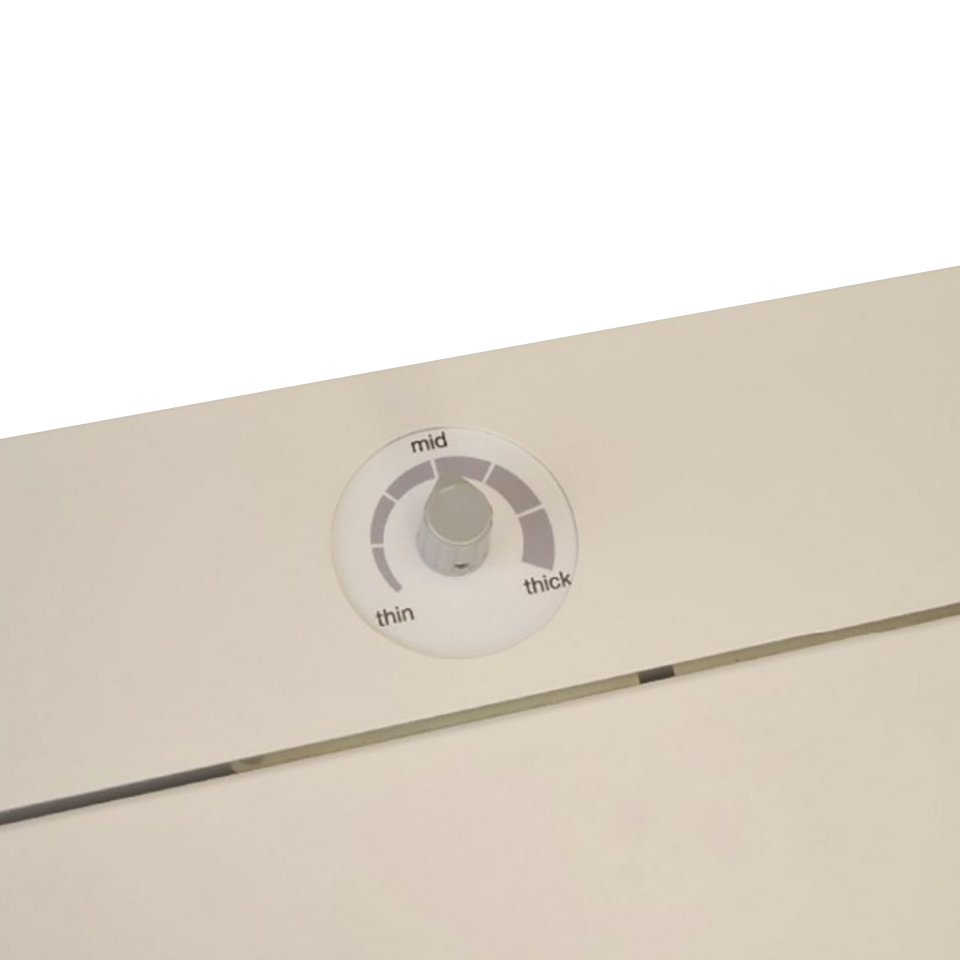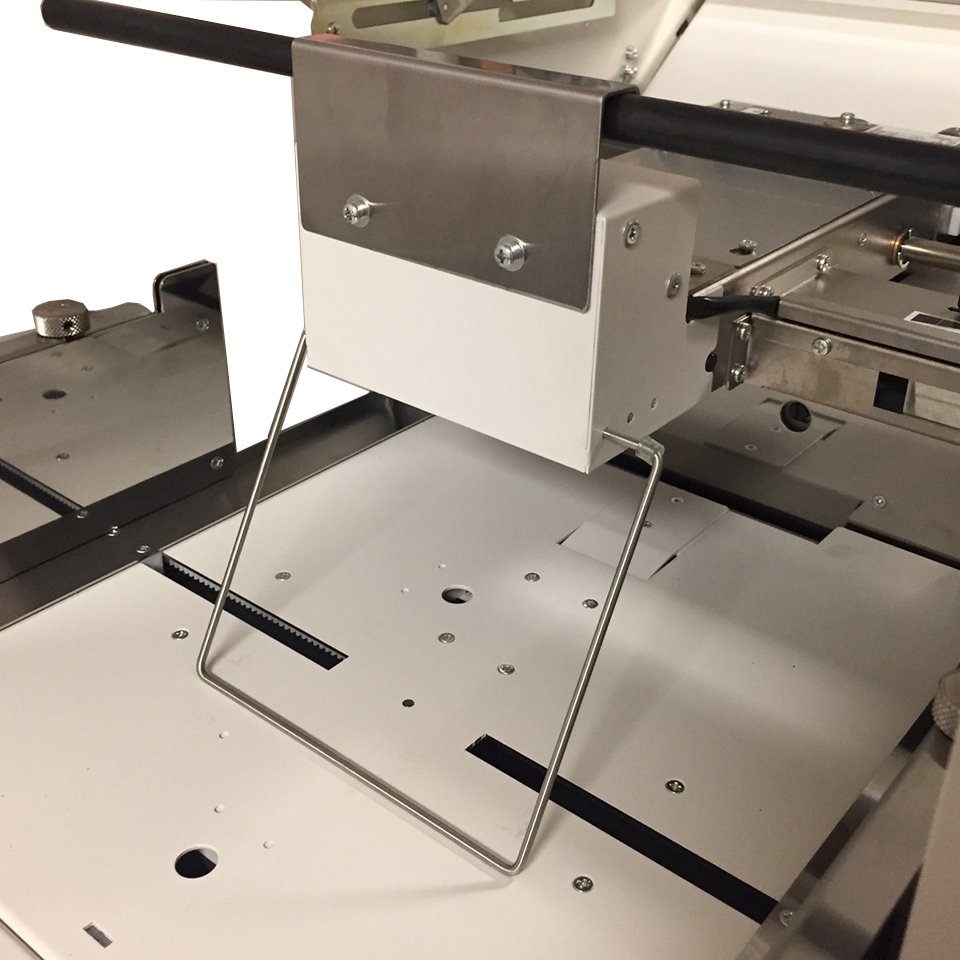 1800S
Features
– Sheet Capacity: 800*
– Paper Size: 4 1/2″ x 8 1/4″ to 13″ x 19″
– Paper Weight: 16 to 80 lbs.*
– Speed: 18,000 sheets per hour*
Product Details
– Electrical Requirements: 120 V. 60 Hz.
– Dimensions (D x W x H): 24″ x 49″ x 23″
– Shipping Weight: 189 lbs.
* may vary due to variations in paper and power supply
• Automatic air feed folder perfectly suited for digital work
• 30 custom folds and non-standard paper sizes can be stored in memory
• Ultrasonic double-feed sensor which can detect double feeds on any white, black, printed, transparent, and a mixture of colored sheets
• Removable folding roller for easy maintenance, adjustable folding roller pressure, and a spring-loaded feed angle adjustment dial
• Top cover opens and closes in two easy steps
• Air adjustment knob easily assessable without disruption when the top cover is open
• Silver top metal sheet for a smoother paper run and better electric conductivity
• Top feed, adjustable air suction feed system, suitable for digitally printed and coated stocks
• Pre-programmed with 6 standard folds
• One-touch memory keys for custom folds
• Non-standard paper sizes can be stored in memory
• The control touch panel includes 4 digit counter with batch and total functions
• Test button folds 2 sheets for inspection
• Extended exit tray for neat stacking of folded sheets
• Automatic feed table ensures optimum feed pressure
• Automatic conveyor belt and self-setting exit rollers ensure smooth ejection of folded paper
• Single sheet feeding automatically maintained for different weights of paper
• Display alert and audible signal in case of incorrect operation
• Skew and micro-adjustment dials
• All-metal construction
• Optional micro-perforator, and scorer
• 1-year limited warranty, excluding wearables
• We do our best to get your products to you as quickly as possible
• The items ship directly from our warehouse and generally arrive within 5 to 10 business days
• In the event that any or all of your items require extra processing time, you will be notified via the contact information provided
• Shipping weight: 189 lbs.
• Ships via freight truck (large truck dock-to-dock or liftgate-to-ground delivery). White-Glove Service optional (White Glove Service is delivery, assembly, plus debris removal)
Frequently Bought Together…
MICRO-PERFORATOR (1800S)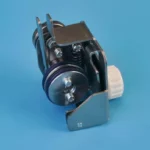 MICRO-PERFORATOR (1800S)
SCORER (1800S)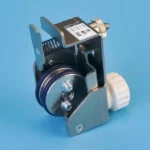 SCORER (1800S)